We are the exclusive distributor and installer for Falcan truck decks and trailers in Saskatchewan.  We offer utility trailers, cable trailers, multi deck truck decks.  All Falcan products are built with above standard quality and durability.  Custom orders available.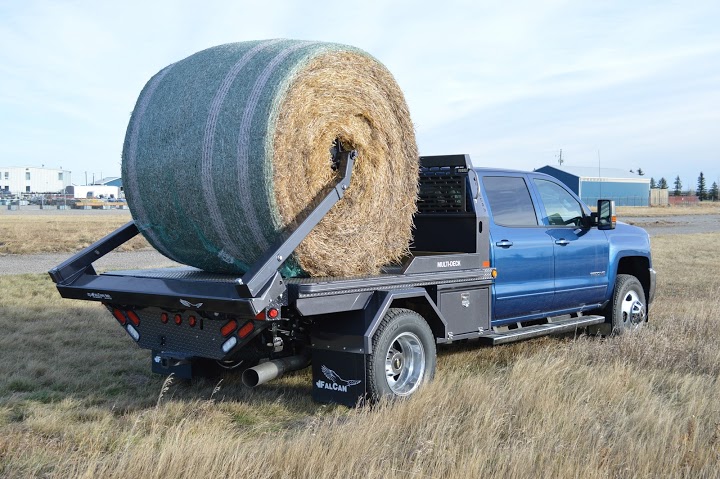 Standard Features
Full Enclosed Headache Rack – protects the complete rear of the cab

Controls are on a long cable – can be taken outside the truck

Seal bean lights and backup lights – visible when arms are down

Rear HYDRAULIC CYLINDER COMPLETELY PROTECTED

Sides ALONG FULL Length of DECK (with arms down)

Pop up gooseneck ball (easy TO LINE up) drop & lock * Heavy DUTY ROTATING ARMS WITH TWO cylinders

Heavy-duty hinge on SERVICE ACCESS DOOR

All enclosed solder sealed wiring and LED I.E.D. LIGHTING

Electric controls inside cab

Sealed hydraulic tank

Rear 2-inch Receiver Hitch

Full Tie Down Rail

Reflective MARKERS

Front trailer plug on Deck

D.O.T. Approved

HYDRAULIC COUPLER IN REAR of deck. All decks are SANDBLASTED, AND powder COATED STANDARD color is FalCan Grey and PIN STRIPED.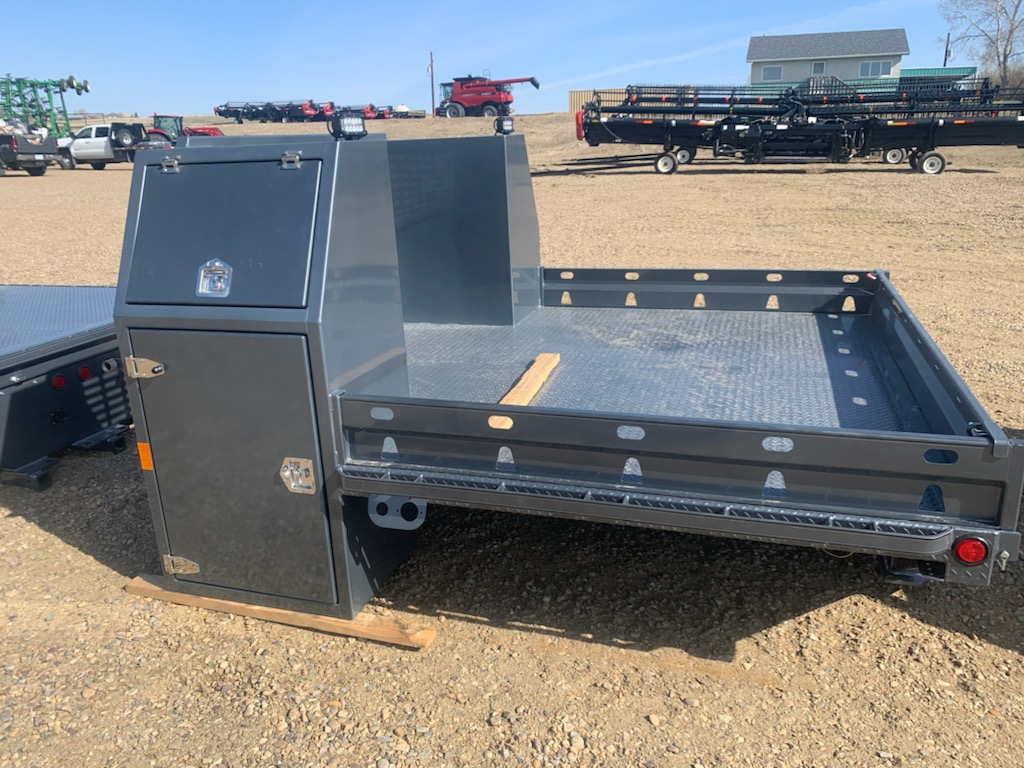 Standard Features
Rear Receiver tube on decks under 12 feet

Full tie-down rail

Full headache Rack

LED Lights (pre-wired)

Enclosed solder seal wiring

Lumber or Steel decking

All decks are sandblasted, primed and color powder coated.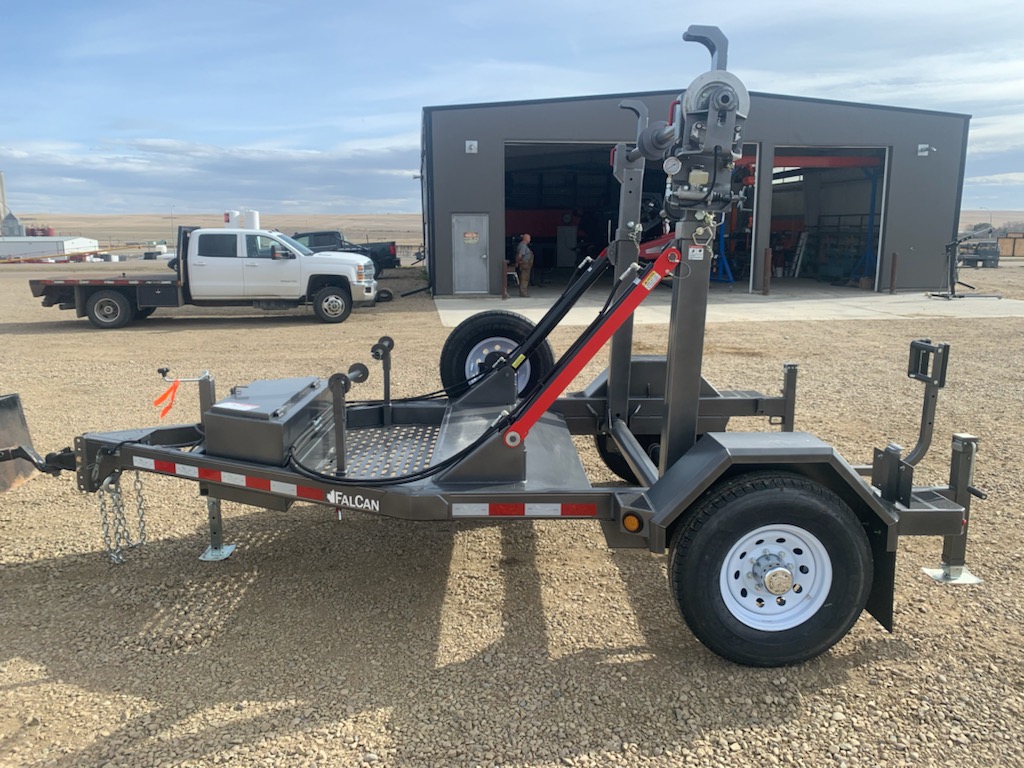 Standard Features
12 foot, weight 2500Lbs
Manual Telescoping Arms with tapered cones
Front Tool Box that stores 12Volt Hydraulic Power Pack with remote control and battery with 30 feet Booster Cable kit
3-7000lbs drop-leg jacks
Trailer breakaway kit
235/85R16 12ply F-rated with Spare Tire
LED lights and all enclosed wiring
Heavy-duty fenders with steps, front and back
Adjustable 2 5/16 Coupler or Pintle Hitch
7000lbs Dexter torsion axle electric brakes
Sandblasted and powder coated
Built out of certified steel
Options
Hydraulic Telescoping Arms
Hydraulic Telescoping Arms
Custom Paint color
Removable Rear Pipe Guide
Hydraulic Brake System with gauge for reel speed
Break System Storage System